THE RUD GROUP.
The company RUD Ketten Rieger & Dietz GmbH u. Co. KG was founded by Carl Rieger and Friedrich Dietz in Aalen, Southern Germany, in 1875. Today, it has a workforce of more than 1,700 employees in 120 countries and achieves annual revenues of over 200 million Euros. The family-run company continues to manufacture integrated chain and component solutions, non-skid chains, hoist chains, conveyor systems, drive technology and tool handling equipment at its sites in countries including Germany, Australia, Brazil, China, India, Romania, and the USA. With the Erlau brand, the long-established German company also manufactures tyre protection chains and interior and exterior fixtures and fittings.
1953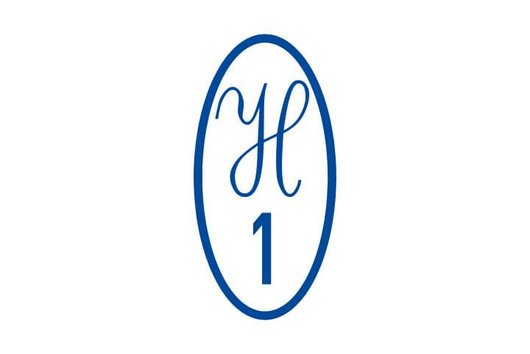 High-strength chains | RUD received both official permission to produce high-strength chains, and the H1 ranking.
1972
Globalisation | From 1972 onwards, the company has set up its own manufacturing subsidiaries, sales subsidiaries & subsidiaries world-wide.
2003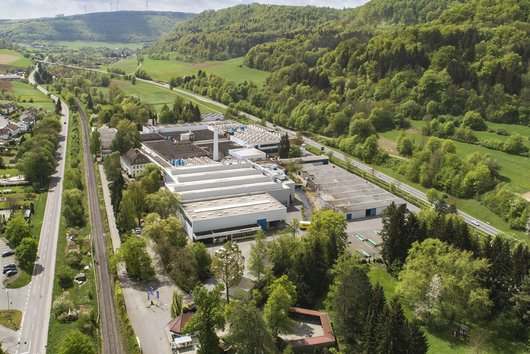 5th generation | In 2003, Jörg S. Rieger, Ph.D.r, Johannes W. Rieger and Florian Rieger joined the management of the company. In 2006, Dr. Benjamin T. Rieger followed.
2012
Launch of the RUD TECDOS TM | This innovative turning table rotates objects efficiently in an optimised process at the touch of a button, in under one minute.
2020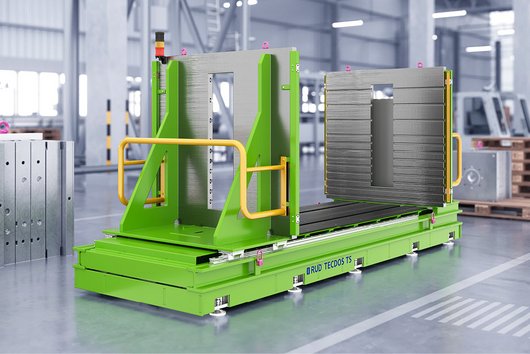 Launch of the RUD TECDOS TS | Opens and closes tools quickly, easily, and safely at the touch of a button.
2021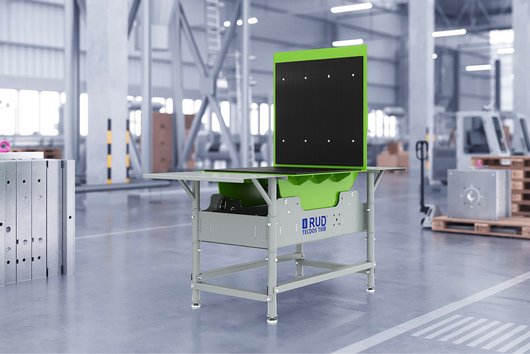 Launch of the RUD TECDOS TMB | The expert problem-solver for small moulds and tools. Turns, rotates & tilts objects of up to 2.5. tonnes, safely and gently.
1875
Company formation | Carl Rieger & Friedrich Dietz found the "Rieger & Dietz chain factory" in Aalen-Unterkochen with sixteen employees.
2022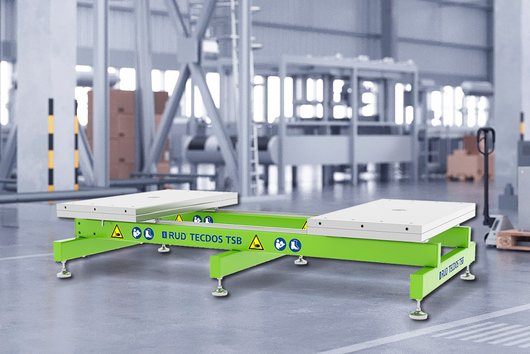 Introduction of the RUD TECDOS TSB | Manual opening and closing of moulds and tools up to 2.5 tonnes.
Our quality claim.
Questioning what we have, stabilising the tried and trusted, creating new products.
"A chain is only as good as its weakest link." This saying is not only applicable for our chains, it can be used just as well for the process chains in our company. It requires care to be taken by each and every employee. Our integrated QM/EM system forms the basis for this and is part of our company philosophy. The certified quality management system makes a decisive contribution to the quality of our RUD products. In connection with the two other certified systems for environment and energy management, we secure process quality and the careful and efficient use of resources. Our products are characterised by top quality and environmental compatibility.
Unsere Innovationsstrategie.
As a technological and innovative trendsetter, we manage to implement new technologies, new product features and even new standards for our products and services in the market for the branches and market segments focussed on. Many of these standards will become generally accepted at a later date.

Our powerful technology position is being expanded continually, consistently, focussed and systematically. This is particularly valid for the so-called key and pacemaker technology which define our competitive advantages both at the present and in future.

As an innovative think tank we offer our customers products and services which stand out due to their distinction from those of our competitors, thus creating decisive added values for our customers. All our products and services are system packages which represent technologically smart, high-quality solutions and can thus solve the concrete tasks of our customer partners to their economic advantage.
Contact the RUD Team!
Please use the contact form for further questions about our products and service features.
Our team will be pleased to help you. Just call us or send us an e-mail.
Contact